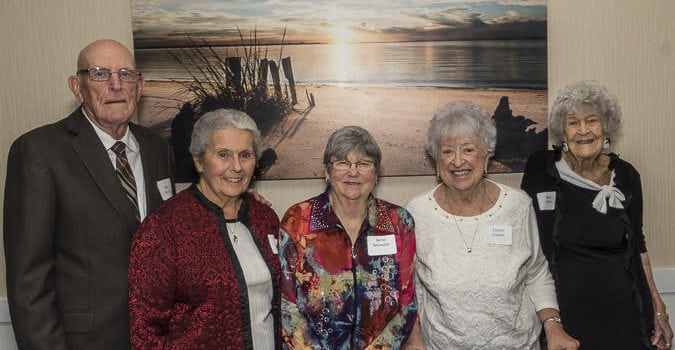 All members are welcome to join all the groups that interests them.
Bowling League – The bowling league previously sponsored by the Chapter has expanded its membership and is now called the Coastal Senior Bowling League.  The league bowls on Monday afternoons from early September until late April at Millsboro Lanes, Millsboro, DE.  If you are interested in bowling, contact Dottie Rieck (302) 539-2654.
Chorus –
The Singers of Note rehearse from 10 a.m. to 12 noon on Wednesdays at the Ocean View Presbyterian Church from late September through May. Concerts are held in December and in the spring.
Concert at Prince George's Chapel at 3 p.m. Sunday, May 15
Newsletter Mailing – Preparation of the newsletter for mailing is the 4th Tuesday of each month at the South Coastal Library.  Contact Lee Shoff at (302) 539-6952, if you would like to help us.